Capture Areas Of Your Desktop And Annotate
Snip tool is a screen capture tool that lets you capture one or more selected areas on your desktop and save it with optional annotations.
You can combine multiple captures into one canvas and add text, arrows, number bullets and shapes to annotate your capture. There is also an option to blur parts of the image for privacy.
Your finished screenshot can be saved as JPG, BMP, TIF or PNG file.
Powerful Snipping Tool Alternative
Vers: 2.1 – [18-08-2023]
Size: ~ 5MB
Sys: Windows 11,10,8,7
Req: > .NET Framework 4.6.1
Lic: FREEWARE
---
---
OTHER DOWNLOAD SITES
---
This is free software, and you are welcome to redistribute it.
read more about Sniptool …
https://maddownload.com/photo-editors/sniptool/
 https://www.ghacks.net/2020/01/11/sniptool-is-a-portable-screen-capturing-tool-with-a-built-in-image-editor/ 
 https://www.chip.de/news/Sniptool-Screenshot-Tool-mit-Bildbearbeiter_179235840.html 
https://www.chip.de/downloads/Sniptool_179232379.html
 https://www.softpedia.com/get/Multimedia/Graphic/Graphic-Capture/sniptool.shtml 
 https://www.freewarefiles.com/Sniptool-_program_113016.html 
 https://www.snapfiles.com/get/sniptool.html 
---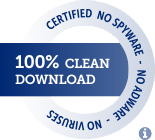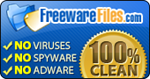 ---
How to use Snip tool on Windows …
---
Snip tool – Screenshots
---
Sniptool is Freeware
This program comes with ABSOLUTELY NO WARRANTY.
This is free software, and you are welcome to redistribute it.
Sniptool, as a software, does not, in any way, collect or transmit any Personal Information.
In fact, no information (personal or not) is ever collected or transmitted.